Adelaide, Australia—Before Serena Williams was to battle Naomi Osaka at the Adelaide exhibition tournament on Friday, they both underwent 14-day quarantine protocols because of the COVID-19 pandemic regulations to be participants in the upcoming Australian Open taking place Monday, February 8th.
The 23-time Grand Slam singles champion spent some quality time with her family stating she'd been crossing off the 14 days on a calendar, but was grateful for spending some much needed time her three-year-old daughter Olympia.
"We went to the zoo," Williams said. "I am so glad it's over because to be in a room (for so long) with a three-year-old and being her best friend is definitely difficult, especially after training and working out.
"Honestly, I wouldn't trade anything, spending hours and hours and hours with her was really fun."
The seven-time Australian Open champion Serena Williams beat  the 2019 champion Naomi Osaka 6-2, 2-6, 7-6. Both players were a little rusty, hitting set-up winners out of play or netting relatively easy shots that they would normally make.
Speaking court-side after the match, Williams said, "I haven't played in front of a crowd in over a year. It's been a really long time."
Serena couldn't hold her excitement of playing in front of actual fans and spectators in a long while.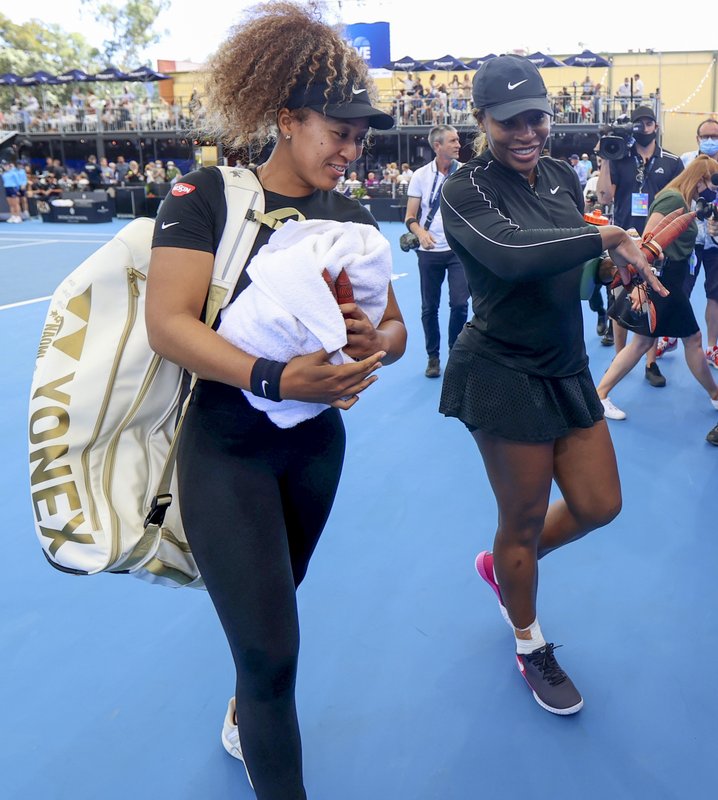 "Thanks every one for having us. We honestly haven't played in front of a crowd for over a year, it's been a really long time, so this is really cool," Williams said.
Serena thanked the Australian government and Tennis Australia for the quarantine arrangements ahead of the year's first Grand Slam, saying, "Trusting us with your laws was great."
Osaka will travel to Melbourne Park with the expectation on winning her fourth Grand Slam title, Williams will be vying for a record 24th title, which will put her on level with the legendary Margaret Court's career tally of Major trophies.
Williams played well behind the serve and forehand, overcame the second set and stayed focused in the decider to bring the victory home. Serena held at love in the third game with a backhand cross court winner and closed out the fifth game with a forehand down the line winner to remain in front.
On the next set, Williams secured a break a few minutes later with a wicked backhand winner at the net, opening a 4-2 lead and forcing Osaka's error to extend the lead. Getting settled in the game, Serena took another break in game eight following a forced error to wrap up the opener in a little over 21 minutes.
Naomi regained her composure in set number two and scored a break in the first game following a double fault from Williams. Osaka confirmed the break with a hold at 15 and landed a backhand winner in game four and a 3-1 lead.
Serena suffered another break in game five thanks to a forehand error and fell 5-1 down when Naomi smashed a backhand winner. Osaka wrapped up the set with a service winner in game eight, setting a decider after 44 minutes. Williams won the match tie break 10-7 with a service winner to seal the deal and score a win.
After the match, Williams appreciated the fans and the fact they could compete in front of a large crowd in the stands for the first time in over a year. Osaka shared the same sentiment, saying it is fantastic to play in front of the group and wishing for more of that in Melbourne.
Both Serena and Naomi will travel to Melbourne and compete at two WTA 500 events in the week before the Australian Open, shaping their games ahead of the season's first Major that starts on February 8. Osaka will play against Simona Halep and Elina Svitolina, while Serena will battle Ashleigh Barty, the defending champion Sofia Kenin, Karolina Pliskova and Petra Kvitova. After that, the players will play in the Australian Open, seeking the first Major crown of the season.