Santa Clara, Calif. — Jimmy Garoppolo threw a TD pass on his opening drive as a playoff starter and then let his defense and ground game take over from there in the 49ers' 27-10 victory over the Minnesota Vikings in the divisional round Saturday.
Garoppolo hooked up with Kendrick Bourne with a three-yard touchdown pass for its opening score.
The Vikings tied it on Cousins' 41-yard pass to wideout Stefon Diggs but Coleman's first touchdown, a one-yarder, put the 49ers back up 14-7.
The 49ers never trailed, their blitzing defense held the Vikings to 21 yards rushing and 147 total yards. They had only seven first downs which made Vikings quarterback Kirk Cousins jittery all game long.
San Francisco (14-3) first playoff game in six seasons and first-ever at Levi's Stadium. The 49ers turned a pair of second-half miscues by Minnesota (11-7) into 10 points.
The teams traded field goals before the 49ers put the game out of reach 24-10 on Coleman's two-yard power run after Richard Sherman's interception.
Marcus Sherels' fumbled punt led to a field goal that made it 27-10 early in the fourth quarter.
"Those guys did very well," Coleman said of his offensive line. "They moved the guys back so I had clear holes to run through. So, yeah, they did a real good job."
San Francisco didn't allow Minnesota to gain a first down for more than 27 minutes of the contest action starting late in the second quarter.
The Niners will host the NFC championship game next week against the winner of Sunday's game between Seattle and Green Bay.
"A lot of things to clean up, but we played well enough to get the win," tight end George Kittle said. "That's all you can ask for. Playoff football, anyone can win and we just made more plays today."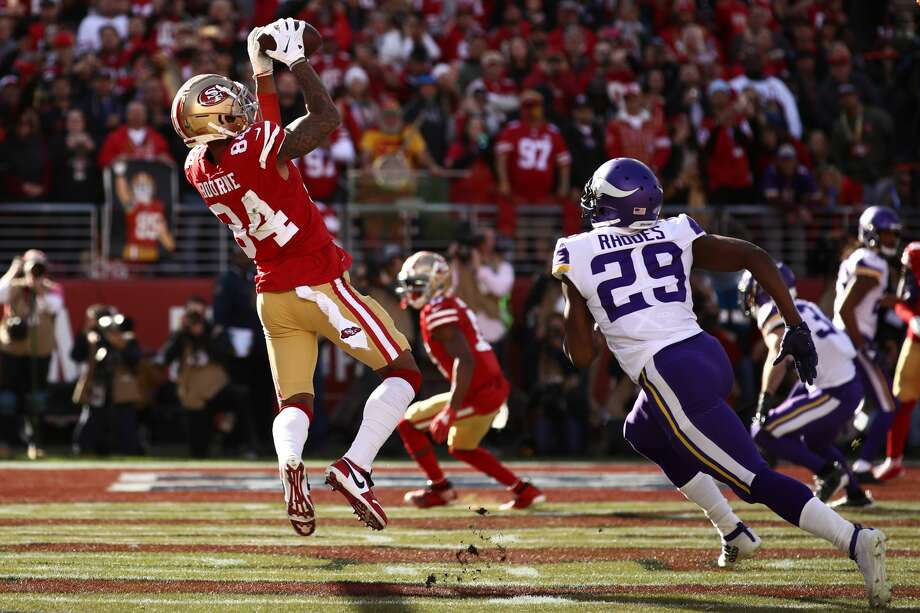 Cousins finished 21 for 29 for 172 yards with his only big play coming on a 41-yard TD pass to Stefon Diggs in the first quarter.
UP NEXT
Vikings: The offseason.
49ers: NFC championship game next Sunday against either Seattle or Green Bay.