Minneapolis, MN—The 2021 football season is now in the air and the Ohio State Buckeyes have a lot to prove this year in the B10.
The Golden Gophers football team didn't get the result they wanted to open the new season, losing to the Buckeyes 45-31 in front of a full crowd at Huntington Bank Stadium in Minnesota on a rainy Thursday night.
It was first time since Nov. 30, 2019, the Gophers had a sellout crowd at Huntington Bank Stadium. It sure helps when you're opening against the No. 4-ranked team in the country. Tailgating returned and the band was rocking the stands.
First year QB starter C.J. Stroud passed for 294 yards and four touchdowns, with the win it kept coach Ryan Day unbeaten in Big Ten play.
For Minnesota it's just one game, but there's plenty of positives to take from the meet despite the result.
Gopher running back Mohamed Ibrahim had 163 grueling yards on the ground along with two touchdowns, but had to leave the game late in the third quarter with a leg injury and did not return. OSU had no answer for the reigning Big Ten Running Back of the Year. Ibrahim spent some time in the on-field medical tent before heading to the locker room with a boot on his left leg.
There's been nothing officially released on Ibrahim's injury, but it didn't look good for the bruiser back. Replays suggested he suffered a calf injury. If he's out a long period of time, it changes the complete offensive dynamics for the Gophers.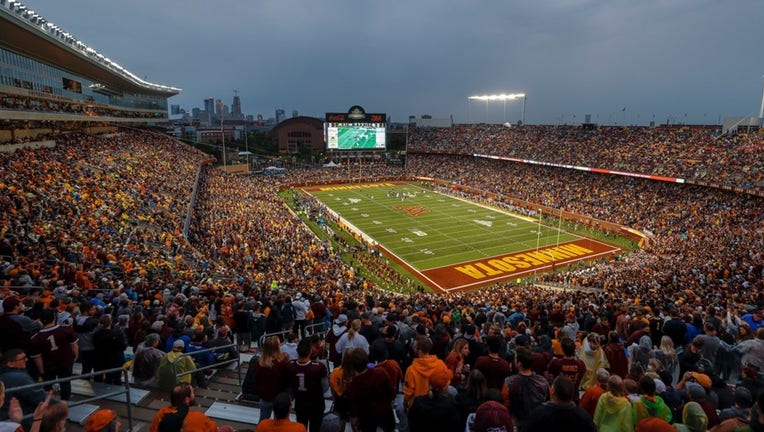 Minnesota: This was the type of performance the Golden Gophers were looking for in their attempt to get back on track after a dismal 2020 season, regardless of the outcome. The concern is the defense, they gave up way too many long gains, even against the super talented Buckeyes.
UP NEXT
Ohio State: The Buckeyes return home to face No. 11 Oregon on Sept. 11.
Minnesota: The Gophers host Miami of Ohio on Sept. 11.